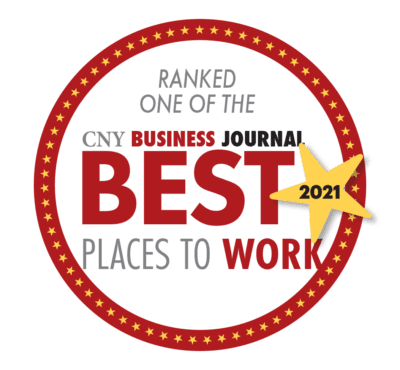 CNY Business Journal's Best Places to Work in 2021
We are a team of dedicated and caring professionals in pursuit of our company vision and mission. We aim to rewrite the healthcare experience along the way. By creating a unique environment filled with compassion and healing, we are able to change lives, one patient at a time.  We are committed to developing our team utilizing their personal and professional growth to fuel our company, as we seek to fulfill our strategic vision. 
This dedication to our mission has been recognized by our staff and the community through two separate awards. By our staff, we have been ranked as one of the CNY Business Journal Best Places to Work in 2021. By the community, we have been voted CNY's Best Physical Therapy Practice.
We are honored to receive recognition of our work toward Our Mission to "Inspire Our Customers, Community and Team to Live, Work and Play Better"  through these awards.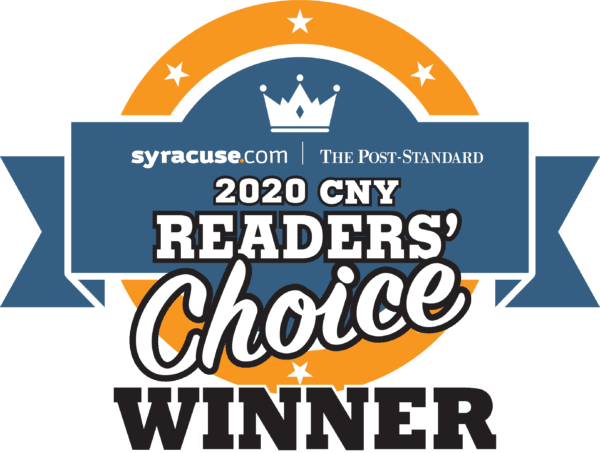 CNY's Best Physical Therapy Practice
Family owned and operated since being established in 2003
Fast-paced and fun outpatient physical therapy setting
Structured onboarding to company procedures and job duties
Online operations manual to provide guidance in job responsibilities
Opportunities to provide feedback on process improvement
Collaborative team environment with strong company culture
Personal and professional growth plan using The Harrison Assessment
Strategic senior leadership providing 20%+ growth over the last 3 years
Opportunities for advancement and career development
Continuing educational opportunities in your field
Paid social activities and company meetings
Gym membership where available
Flexible work schedule to meet your demanding personal life
A day in this Position at Onondaga Physical Therapy:
Upholding company operating principles and core values
Billing insurance companies for services rendered
Posting of insurance and patient payments
Generate and follow up on appeals process timely
Follow through on unpaid patient balances
Analyzing, interpreting and delivering customized reports to CFO
Overseeing the insurance authorization process
Support accounts receivable team through frequent feedback, coaching & support
Participate in company strategic planning initiatives
Develop and participate in a personal leadership development plan
What it Takes to Succeed:
Passion and dedication to the team and patients alike
Strong drive for personal growth and development
Excellent organizational skills to effectively handle multiple tasks
Strong ability to build rapport with patients, the team, and ancillary providers
Outstanding interpersonal and organizational skills
Excellent written and verbal communication skills
Previous medical AR experience preferred
High School Diploma (or Equivalent) Preferred
Accounts Receivable Experience: 1 year (Preferred)
Job Type: Full Time (Hourly) 
Hourly Range: $14-$18 
Schedule: Monday to Friday
Benefits:
401(k)
401(k) matching
Employee discount
Flexible schedule
Health insurance
Health savings account
Paid time off
Professional development assistance
Tuition reimbursement
COVID-19 Considerations:
To keep our staff as safe as possible, masks must be worn by all patients and staff when 6 feet of social distancing cannot be maintained, reduced patient care schedule, frequent use of hand sanitizer while following cleaning protocols mandated by NYS.
Open Position: Full-Time Accounts Receivable Supervisor