Please complete online submission of paperwork a minimum of 48 hours prior to your appointment.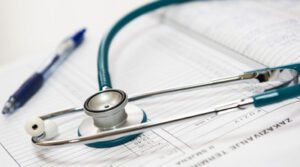 Complete Your Registration Online:
Begin a new online registration. You will be directed through the process automatically through completion. Expect to complete standard patient forms, form(s) relating to your condition & symptoms as well as any additional forms that your insurance carrier might require. Keep going until you see the message display that says your registration process has been completed!
Use this option if... you previously started an online registration but were unable to complete it in one sitting. Select the form from the list that you last remember completing to begin again. Or, if you were instructed by one of our staff members to complete just a single form or a partial registration, select the form(s) from the list that you were instructed to complete.
Register for Functional Movement Screening. Use this option only if you need to register for a Functional Movement Screening.
Printable Registration Packet: