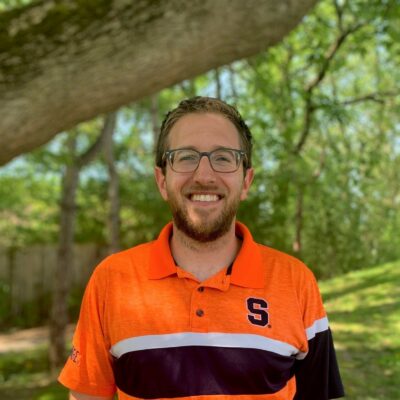 Why did you choose this profession?
I enjoy working with people and assisting others with meeting their goals.
What is your best quality as a professional?
My ability to connect with people
Interests and hobbies?
Hanging out with my friends, family, and my cats. Catching a show at Syracuse Stage or game in the Dome.
Did you know?
I have 4 brothers.
What do you find most interesting about your job?
The most interesting part of our job as a PT is being a detective of human movement, finding the cause of someone's pain and fixing it.
What are some of your Favorites?
Baseball: NY Mets, Football: NY Giants 

Favorite Food: Pizza, Bagels

Favorite Movies: Ready Player One, The Internship, The Devil Wears Prada
What are you doing in the Community?
I'm a member of the APTA of NY Central District