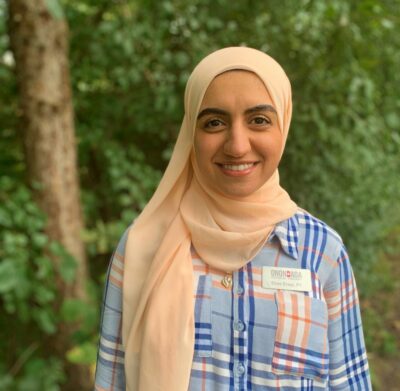 Why did you choose this profession?
It all started in my last two years in high school when I had my 1 st Human Anatomy class. I became intrigued with studying the human body and all its functions. This led me to explore different career paths that would allow me to learn more about human body. I started shadowing a Physical Therapist and right then I realized this was my true calling. I loved the opportunity to interact with and help people from different ages and walks of life get back to doing the things they love before they got injured or sick. I have found this career to be more rewarding that I could ever imagine. I look forward every day to having a positive impact on someone's life.
What do you believe is your best quality as a practitioner?
I feel like I am a very good active listener. Not only is it critical in order to help give my patients the best possible treatment but also, listening to patients and talking with them helps ease the process of healing. While I get to do this job every day, for many patients it is a much tougher task to go through ailment and it's important to act with compassion and truly care for each and everyone.
Interests and Hobbies?
Hiking, canoeing and traveling to see new places and learn about different cultures​.
Did you know?
I played soccer in high school.
What do you find most interesting about your job?
Being challenged on a daily basis and being able to customize different treatment plans according to patients' specific needs and goals.
Favorite Cuisine?
Thai Food, Sushi, Indian Food and Middle Eastern Food.