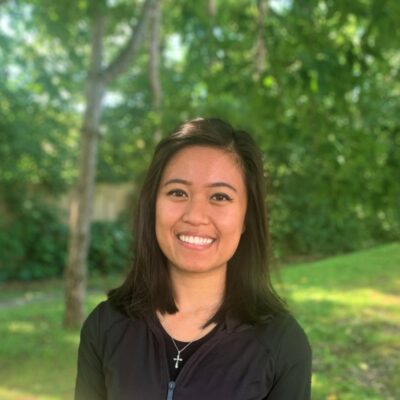 Why did you choose this profession?
I became interested in this profession after watching a PT help my grandmother with a hip injury when I was in high school. To this day, I still remember how kind and patient her PT was, even letting me sit in during sessions. Seeing her rehabilitation process and progress was amazing, and I loved the rapport he built with my grandmother.
What really helped me choose this profession was continuously seeing how many people benefited from PT. I honestly love seeing patients' faces light up when they see how much better they're getting and when they're finally able to achieve their goals.
What is your best quality as a professional?
I believe that my best quality as a professional is my ability to listen. I truly enjoy meeting and getting to know every patient that walks through the door. I enjoy getting to know their background story, how PT is going so far, and how their day went. In the busy world of healthcare, I think listening is such an underlooked yet important skill to have.
Interests and hobbies?
I have a lot, but I really enjoy working out, hiking, and honestly just trying new things! I recently just got into yoga. I also enjoy exploring the area and trying different restaurants and attending local events, so if you have any recommendations, let me know!
Indoors, I enjoy reading, playing video games, and playing board games with my friends.
Did you know?
I'm originally from California!
What do you find most compelling about your job?
What I find the most challenging yet most compelling part about my job is finding the right tools for the patient. Everyone is different. And as a PT, we have so many different tools to use in our "PT Toolbox". I like the critical thinking that comes with this job, which is trying to find out what's going on and what works/doesn't work for the patient. And then being able to get creative with exercises and activities we give them.
What are some of your Favorites?
TV Shows: Friends, The Office, The Great British Bake Off, Only Murders in the Building
Hobbies: Listening to murder mystery podcasts, baking, photography, music (I play the piano and flute; I want to learn the saxophone next!)
Food: I enjoy trying new cuisines, but pho is something I'll never get tired of!
Sports: I like playing tennis, but my favorite sport to watch is basketball (Go Warriors!)
What are you doing in the Community?
I just graduated, but I would like to be more involved in the community! A few community activities I was interested in volunteering at are: Helping Hounds, Rock Steady Boxing, or maybe even being a volunteer firefighter!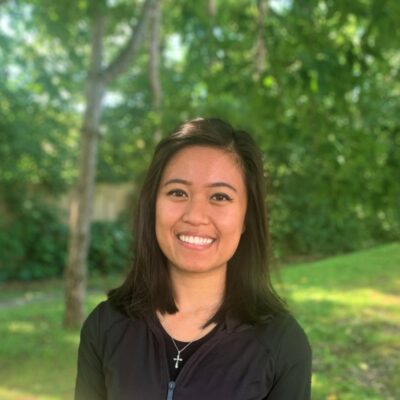 Meet Jessica and her family