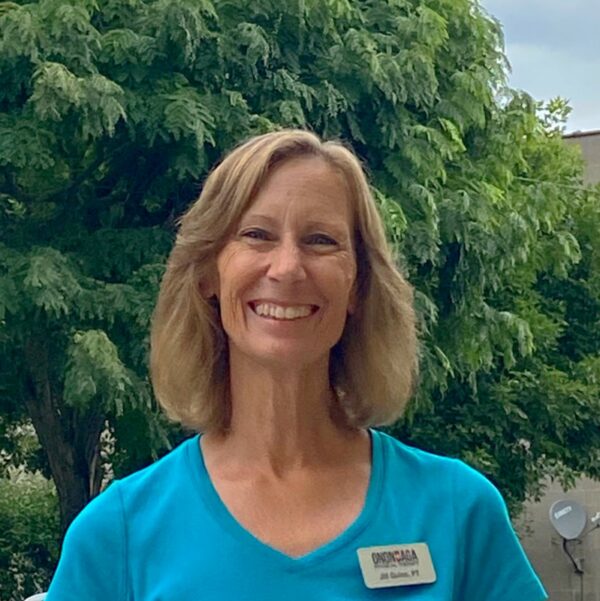 Why did you choose this profession?
I was attracted to the medical field and had an affinity for problem-solving. PT has been a perfect fit.
What is your best quality as a professional?
I have a strong background in manual therapy, and effectively use these techniques in many of my treatments.
Interests and hobbies?
I enjoy being outside walking – usually listening to Pitbull or Red Hot Chili Peppers.
Did you know?
I have two grandsons.
What do you find most compelling about your job?
It makes my day when I can help someone improve their function and reach their goals.
What are some of your Favorites?
I follow the Yankees and SU basketball
What are you doing in the Community?
I have had the privilege of mentoring a local student for several years. It has been rewarding to watch her mature from a 3rd grader to a high school student.