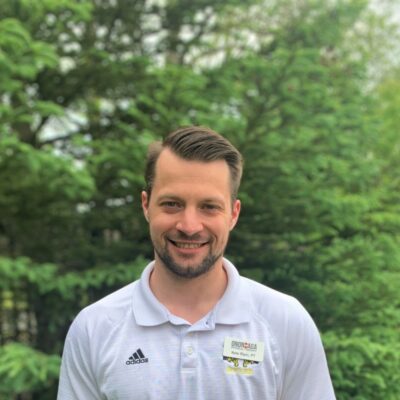 Why did you choose this profession?
I always knew that I wanted to help others but I also wanted to stay connected to the world of sports. In high school when I was trying to figure out what to study in college, I did some shadowing hours at my local PT clinic and immediately fell in love with the profession.
What is your best quality as a professional?
My best quality as a professional is meeting patients in their current state and being able to truly individualize and tailor their care so they can meet their goals and get back to doing what they love.
Interests and hobbies?
I enjoy strength training, fishing, hiking, golfing and playing soccer.
Did you know?
I played 4 years of soccer at Nazareth College
What do you find most interesting about your job?
What I find the most interesting about physical therapy is how patients with similar injuries can present in completely different ways. I enjoy the challenge of having to get creative with interventions in order to help people achieve their goals.
What are some of your Favorites?
I love anything Marvel or Star Wars. For sports, I'm a massive fan of Liverpool FC and the New England Patriots.
What are you doing in the Community?
I just recently relocated to the Syracuse area from Boston. I am currently looking at volunteer opportunities in the local community.