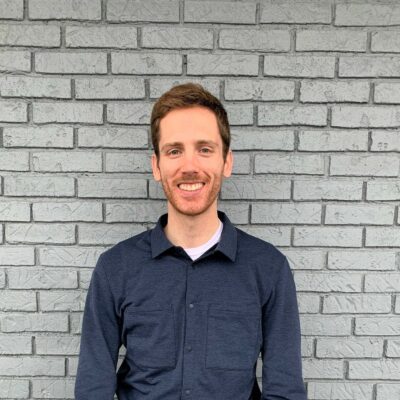 Why did you choose this profession?
Despite not having my own personal experience with Physical Therapy, I had observed the positive experiences that my family members had while rehabilitating from their own injuries. I noted that PT focused on empowering them and promoting healthy movement. When it came time to decide my own path, I knew I needed a position that let me interact with and serve others. PT checked all of those boxes for me, as well as blending physical activity into the mix!
What is your best quality as a professional?
My best quality as a professional is my intentionality in getting to know my patients. I love hearing each person's unique and personal story, because these experiences shape us and make us who we are- and are integral in ensuring a successful experience with PT!
Interests and Hobbies?
I have too many to list! I highly enjoy adventure and sports that make my lungs burn and adrenaline surge, including hiking, trail running, skiing, and longboarding. I also love basketball and just being in the outdoors in general. I spend time indoors reading, playing video games, or tapping into my creative side with LEGO® bricks.
Did you know?
I just moved here from Canada! However I am originally from New York and I am excited to be back.
What do you find most compelling about your job?
Each new person that comes through the door has their own story, beliefs, interests, goals, and even reason for coming to Physical Therapy. I think it's both incredibly rewarding and also challenging at times how very similar people, or patients with very similar reasons for needing PT can demonstrate stark differences. It keeps me on my toes and pushes me to continue learning and growing as a clinician so I can be the best PT for my patients that I can!
What are some of your Favorites?
I love anything related to Star Wars, Marvel, or Lord of the Rings. For food, I'm a huge fan of Pizza, and anything sweet! I have always loved basketball but don't really have one favorite NBA team- try to convince me to love yours!! (Don't worry, it's already Syracuse for college ball!)
What are you doing in the Community?
I am a NY volunteer firefighter, currently a member of a company in Tuxedo NY!