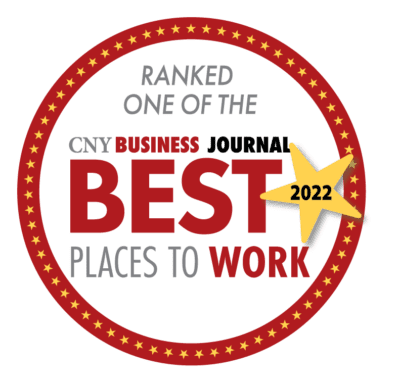 CNY Business Journal's Best Places to Work in 2021 and 2022
Join Our Winning Team
We are a team of dedicated and caring professionals in pursuit of our company vision and mission. We aim to rewrite the healthcare experience along the way. By creating a unique environment filled with compassion and healing, we are able to change lives, one patient at a time.  We are committed to developing our team utilizing their personal and professional growth to fuel our company, as we seek to fulfill our strategic vision. 
We are honored to receive recognition of our work toward Our Mission to "Inspire Our Customers, Community and Team to Live, Work and Play Better" through these awards. By our staff, we have been ranked as one of the CNY Business Journal Best Places to Work in 2021 and 2022. By the community, we have been voted CNY's Best Physical Therapy Practice in both 2020 and 2022.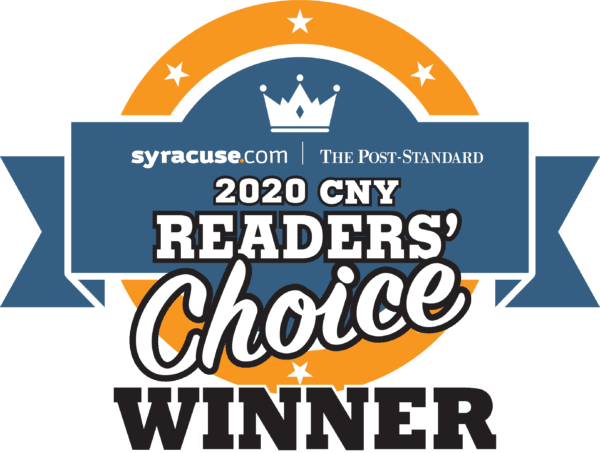 CNY's Best Physical Therapy Practice
Family owned and operated since being established in 2003
Fast-paced and fun outpatient physical therapy setting
Structured onboarding to company procedures and job duties
Online operations manual to provide guidance in job responsibilities
Opportunities to provide feedback on process improvement
Collaborative team environment with strong company culture
Personal and professional growth plan using The Harrison Assessment
Strategic senior leadership providing 20%+ growth over the last 3 years
Opportunities for advancement and career development
Continuing educational opportunities in your field
Paid social activities and company meetings
Gym membership where available
Flexible work schedule to meet your demanding personal life
A day at Onondaga Physical Therapy:
Upholding company operating principles and core values
Evaluate patients creating an evidence-based plan of care
Provide one on one treatment sessions with effective interventions
Identify and address patient-specific goals
Document using EMR tracking objective and functional progress
Maintain communication with referring providers
Engage in peer to peer reviews with insurance companies
Participate in company strategic planning initiatives
Develop and participate in a personal leadership development plan
What it takes:
Passion and dedication to the team and patients alike
Strong drive for personal growth and development
Excellent organizational skills to effectively handle multiple tasks
Strong ability to build rapport with patients, the team, and ancillary providers
Outstanding interpersonal and organizational skills
Excellent written and verbal communication skills
Evening and/or early morning availability
Schedule: 
Monday to Friday *Some evenings and travel to other locations required 
Job Type: Salaried Position ($57,000-65,000)
Benefits:
401(k) with matching
Flexible schedule
Health insurance
Paid time off
Retirement plan
Open Position: Physical Therapist – Full Time
TO APPLY: 
Please fill out the form below to submit a copy of your resumé and cover letter along with the answers to the following 3 questions:
1: Why did you decide to become a physical therapist?
2: What makes you the ideal candidate for this position?
3: What are 3 adjectives that your friends would use to describe your personality?