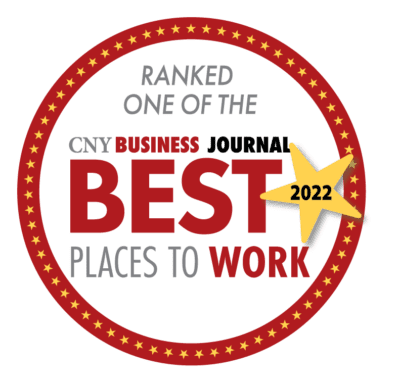 CNY Business Journal's Best Places to Work in 2021 and 2022
Join Our Winning Team
We are a team of dedicated and caring professionals in pursuit of our company vision and mission. We aim to rewrite the healthcare experience along the way. By creating a unique environment filled with compassion and healing, we are able to change lives, one patient at a time.  We are committed to developing our team utilizing their personal and professional growth to fuel our company, as we seek to fulfill our strategic vision. 
We are honored to receive recognition of our work toward Our Mission to "Inspire Our Customers, Community and Team to Live, Work and Play Better" through these awards. By our staff, we have been ranked as one of the CNY Business Journal Best Places to Work in 2021 and 2022. By the community, we have been voted CNY's Best Physical Therapy Practice in both 2020 and 2022.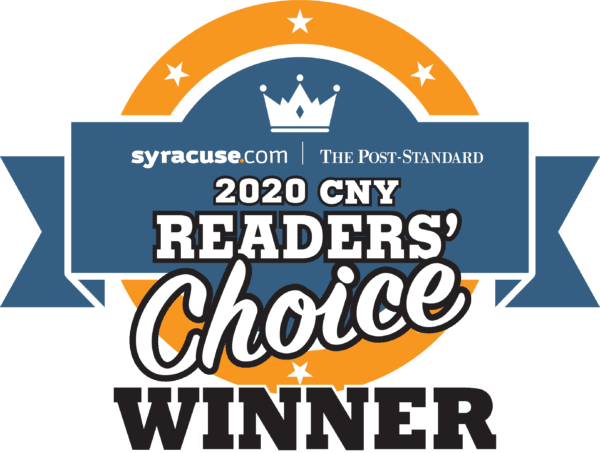 CNY's Best Physical Therapy Practice
Our ideal candidate will believe in our core values, be eager to share knowledge with colleagues, and be ready to deliver evidence-based treatment sessions. Our customer service approach to care allows for one-on-one treatment sessions to ensure the best possible outcomes.
Our Per-Diem position allows for a flexible schedule and the opportunity to work in any of our clinics.  Hours will vary based on the specific need for each location.  This is an excellent opportunity to learn more about our practice and can often lead to a more permanent position.
If you are looking to pick up a few extra hours or help cover other therapists while out, this could be the perfect opportunity for you.
TO APPLY: Please fill out the form to the right to submit a copy of your resume and cover letter along with the answers to the following 3 questions:
1: Why did you decide to become a physical therapist?
2: What makes you the ideal candidate for this position?
3: What are 3 adjectives that your friends would use to describe your personality?
Once we receive your application, we will be in touch to follow up. Thank you for your interest and we look forward to hearing from you.
Open Position: Physical Therapist – Per Diem/Part-Time – Multiple locations