Could Pelvic Floor Rehabilitation Help You?
The pelvic floor acts as a basket of muscles extending from the tailbone to the pubic bone. This basket supports the abdominal contents and provides stability for movement. The pelvic floor needs to contract and relax appropriately for normal bowel, bladder and sexual function. Pelvic Floor Dysfunction is not a topic that men often talk about. It can affect your quality of life through bowel, bladder, testicular and erectile dysfunction. You may have been learning to live with your discomfort, adapted to the inconvenience, and have been left feeling hopeless or stuck with your symptoms.
Men's Health is important to us. We want to improve the quality of your life.  Often the function of the male pelvic floor can be an indicator of heart health. On average, 38.8 months elapse between the onset of an untreated pelvic floor dysfunction in men and the onset of a cardiovascular event.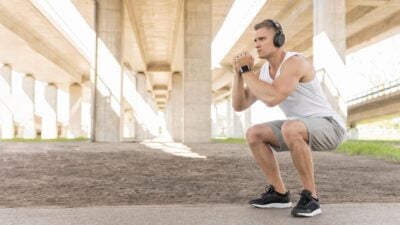 Urinary Leakage with coughing, sneezing or lifting heavy items

Dribbling urine after urination

Constipation and/or smearing (less than 1 bowel movement per day)
Testicular, groin or penile pain

Low back pain or hip pain

Post-prostatectomy pain, incontinence and/or erectile dysfunction

Diagnosis of Peyronie's disease
Pelvic pain and the dysfunction that comes with it can be very debilitating. Don't wait for things to get worse in hopes that they get better. 

We are experts in pelvic floor rehabilitation.  We can help.
Why You Need A Specialist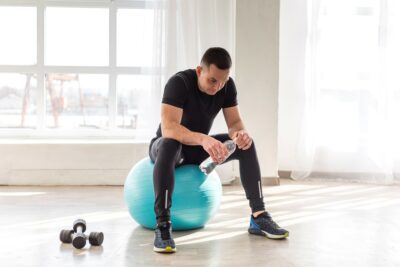 Pelvic Floor Rehabilitation Physical Therapists have undergone specific, advanced training to effectively evaluate, treat and help you manage your pelvic floor dysfunction. Our specialist will assess not only the pelvic floor but your posture, hip and core strength, as well as assess any behavioral components that may be affecting your condition.
While the key to success is early intervention, chronic conditions can also improve under a specialist plan of care as well.
How Will A Specialist Help Me?
Our Pelvic Floor Rehabilitation Specialists have many tools at their disposal to help treat the source of your pain and dysfunction. By utilizing many of the following techniques in a treatment plan personalized for you, our physical therapist can assist you in retraining your pelvic floor, improving your quality of life and getting you back to the things you enjoy most!
Postural assessment and treatment

Core stabilization and pelvic floor strengthening

Behavioral Change using personalized strategies for success

Biofeedback for muscle activation or relaxation

Manual techniques to decrease or increase muscle tone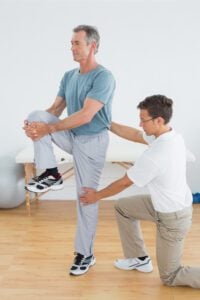 I started seeing Nora Greeley at Onondaga Physical Therapy this past July for pain in my right testicle. My urologist recommended her after confirming the pain was not from a hernia, trauma, tumor, etc. I was hesitant to see a physical therapist until the doctor informed me that Nora is one of the only therapists in the area that specialize in this type of problem in men. On my first appointment Nora asked a lot of background questions and then gave me a full exam. We discussed what the possible causes of my pain could be using models and diagrams to help me better understand. The next few weeks were spent trying to narrow down the cause of the pain. Different things were tried each visit at her office and I was given exercises to do at home. When I started seeing Nora in July I was experiencing pain 5-6 days a week. By the time I stopped seeing Nora the pain was only sporadic- maybe 2-3 times a month. I was impressed with how Nora truly cares about helping her patients. For example, she would often research my problem at home on her own time and was excited to try something new on my next visit. Nora felt my pain was caused by a combination of things including lower abdomen scar tissue and lower back issues from years of powerlifting. I am happy to report that my pain is mostly gone except for once in a great while if I overuse my lower back the previous day. I would highly recommend Nora to any men with issues similar to mine.