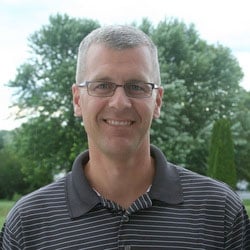 Why did you choose this profession?
My decision to enter PT school was rather unusual. I had been preparing myself for a field in engineering early into my senior year of high school when a local college adviser met with our class to discuss growing career fields. Physical Therapy was one of those fields discussed and I had never considered it as a profession prior to that day. After looking into it further, I quickly changed my career path realizing that the reward of helping people overcome injury was exactly what I was looking for.
Interests and Hobbies:
Professionally, I am a member of the American Physical Therapy Association and The Entrepreneurial Society of CNY. Personally, I enjoy skiing and boating as well as spending time with my wife and three young boys – Sean, Adam and Ryan.
Did you know?
I played saxophone for the Duquesne University Basketball Team's pep band my freshman year in college.
Favorite TV Show?
Modern Family- a great 30 minutes sitcom that lets you get away and just laugh! I also love watching Shark Tank – It keeps the business side of me going
Community Involvement
I am involved with my kids youth sports programs including coaching T-ball.
What do you find most challenging or compelling about your job?
I think the most challenging cases are those where pain is affecting multiple body parts. Figuring out the primary source of their symptoms is crucial to their ultimate success.
What do you believe is you best quality as a practitioner?
My positivity and being a good listener.