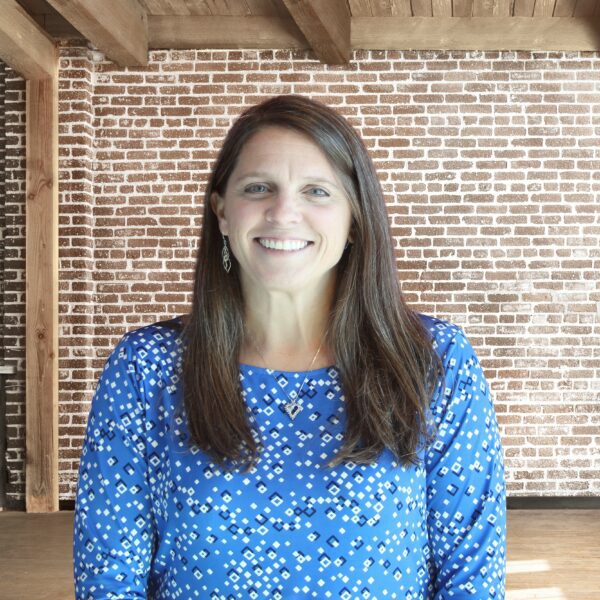 Why did you choose this profession?
It was destiny, some say, as my mother is a PT, my two sisters are PT's, and I ended up marrying a physical therapist! On "Bring Your Child To Work" days, I always wanted to go with my mother in hopes of witnessing some of the great stories she would share over dinner. Whether it was on rehab helping patients with spinal cord injuries or recovering from a stroke, or when she moved to the Sports Medicine clinic helping the 17 y.o. get back to soccer after blowing out his knee, I wanted to "be like my mother" from day one. Once I was old enough, I started working as an aide, and the rest is history.
Interests:
Professionally, my interests include Balance, Postural Control and Gait Analysis in the Neurological Population; Geriatrics, Pilates, and Cervical Spine Manual Therapy.
Personally, I enjoy swimming and running, both for exercise and after my three young boys who rule my world! I have also played the piano since age 6. I love to cook and read, and enjoy the outdoors with my husband Lauris and three boys, Sean, Adam and Ryan.
Did you know?
I fell off my bike at age 8 and broke my leg, putting me in a full leg cast for 10 weeks. I was such a wimp at first! My parents had to get me a wheelchair for the first week because I wouldn't use my crutches except to go to the bathroom. That was my first real experience with P.T. (pain and torture)
Favorite Authors?
Dan Brown, James Patterson and Patricia Cornwell
What do you find most challenging or compelling about your job?
The most challenging thing at this point is working with my husband! We work best as a husband and wife, not as a boss and employee! On a serious note, what I find most compelling as a PT is that everyday, I have the ability to make a positive impact on another person's health and well-being. it is personally rewarding at the end of the day looking back on the instances when I took away someone's pain, helped someone accomplish a task that they haven't been able to do for a month, or simply listened to someone when no one else would.