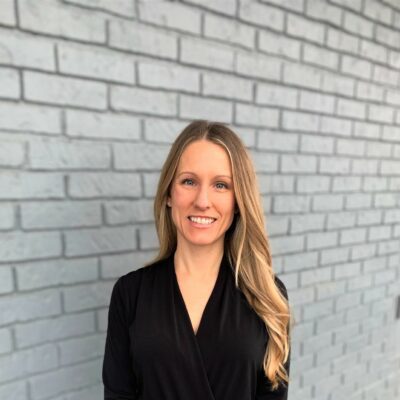 Why did you choose this profession?
I chose this profession because I enjoy making connections with people and helping them find avenues that allow them to live a better quality of life! Physical Therapy has helped me in the past and I wanted to continue to spread the word!
Interests and Hobbies?
I love to stay active and encourage my kids to do the same.  I enjoy cooking/baking, reading a variety of genres, and swimming and boating on the lake in the summers.  I also enjoy traveling with my family and friends, making new memories!
What is your best quality as a professional?
I would say my best quality as a professional is to listen and understand someone else's perspective.  I always do my best to help others and encourage positivity.
Did you know?
I was born in Hawaii!  I hope to take a family vacation there again someday!
What do you find most compelling about your job?
I like connecting with people and building relationships! 
​What are some of your favorites?
TV Show: Game of Thrones
Hobbies: Health and Wellness
Food: I enjoy trying new foods and love to visit new restaurants!  I love half moon cookies!
Sports: SU College Football and Basketball 
Favorite Athlete: Derek Jeter
What are you doing in the Community?
I am a Youth Soccer Coach!