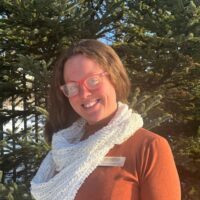 Why did you chose this profession?
I wanted to make a career move where I could use my Business degree and where helping people is the priority.
Prior to Onondaga Physical Therapy I have had my experience in the healthcare field. I worked in retirement homes and with the American Red Cross. In these areas is where I found my passion for helping people.
I feel strongly about being involved in a person's healing process. Onondaga Physical Therapy offers learning, growth and compassion. Professionally this is where I want to be.
Interests and Hobbies?
"The world is my Oyster" I love life and I try to make the best out of any situation. Some of my many hobbies include weightlifting (more of a PASSION than a hobby), hiking, waterfall hunting, healthy eating, new adventures and spending quality time with boyfriend and our pets.
What can't you live without?
My fitbit
My Gym membership
Iced coffee
My Family and Friends
What do you find most interesting about your job?
For me taking the first step into a new office setting was a challenge in itself. Everyday I get to learn something new, to me…this job is exciting.
​What are you doing in the community?
When Rich and I got our Labrador puppy (Daisy), we made a commitment to be involved in children's hospitals by training Daisy to become a therapy dog. With her calm and kind demeanor she is well on her way to therapy and we hope to start soon.