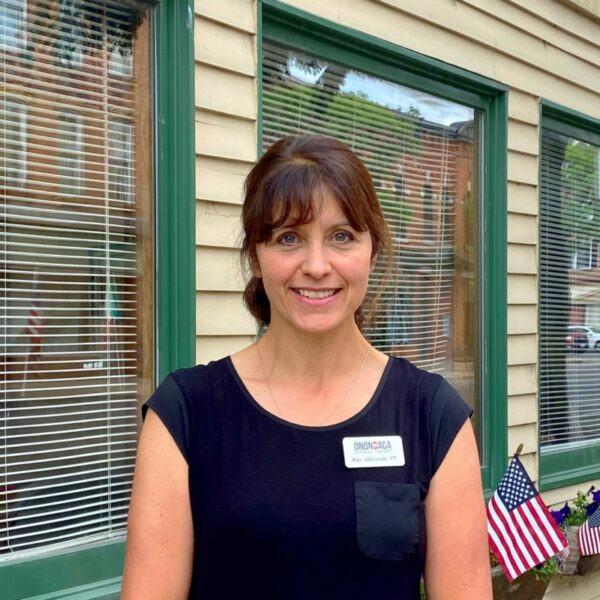 Why did you choose this profession?
When I was in high school, I injured my shoulder while training for my swim team.  I had shoulder surgery.  The recovery was important to get me back swimming.  I realized how important physical therapy was to my life, and I developed a passion to be a physical therapist.
What is your best quality as a professional?
I connect with individual patients and motivate them to achieve their optimal function.
Interests and hobbies?
 I enjoy biking, hiking, kayaking and gardening.
Did you know?
I have two Chocolate Labs who are sisters.
What do you find most interesting about your job?
Every patient is different and every rehabilitation program is individualized.
What are you doing in the Community?
 I serve as a community board member on the North- Rose Wolcott Athletic Hall of Fame.