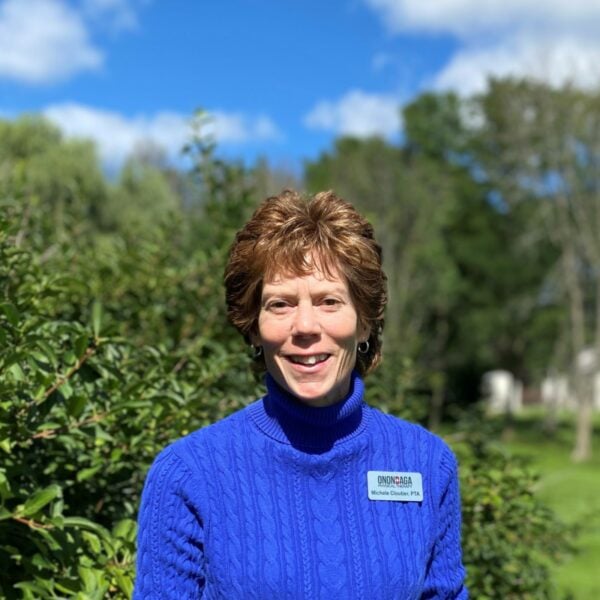 Why did you choose this profession?
I've always enjoyed interacting with people and learning about their journey in life. This profession provides an opportunity to not only engage with many different people but also to help them as they are in the process of healing from injury, surgery, disease… What a privilege and blessing!
What is your best quality as a professional?
My listening skills and genuine interest in getting to know my patients as well as my ability to address all of their issues that have an impact on their diagnosis and recovery. I also believe empathy and compassion are instrumental in the healing process.
Interests and hobbies?
Physical fitness,sports, running, hiking, kayaking, traveling and anything adventurous!
Did you know?
I went up in a hot air balloon at sunrise over the red rocks in Sedona, Az, ziplined Hunter mountain which is the highest, fastest and longest(4.6 miles) in North America and I've been a vegetarian for 35 years!
What do you find most compelling about your job?
The power of a positive attitude in the healing process.
What are some of your Favorites?
Tv shows: Master chef junior, Top chef, grey's anatomy, survivor and the Hawaiian Ironman competition.
Sports Teams: Red Sox, Bruins, Celtics, Vikings, SU Orange and Women's national soccer team.
What are you doing in the Community?
Prior to Covid, I was a part of a program through the church which involved visiting with the elderly and home bound and assisting them with their needs.