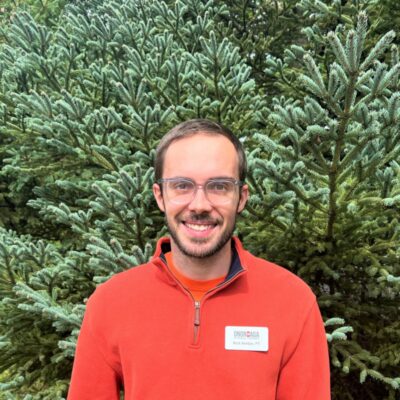 Why did you choose this profession?
I knew from a young age that I wanted to pursue a job that allowed me to be immersed in my passion for sports, exercise, and maintaining an active lifestyle. I originally wanted to be an athletic trainer, but with some gentle encouragement from my family, I changed my career interest to physical therapy in high school, and the rest is history! 
What is your best quality as a professional?
Showing genuine interest in a patient's concerns, no matter how big or small. When patients feel like their voice is being heard and someone cares about improving their quality of life, patient outcomes improve!
Interests and hobbies?
Running (ran cross country and track in high school and college), traveling and exploring new restaurants and foods, Fantasy Baseball
Did you know?
I participated in a red panda experience at the Utica Zoo where I got to personally feed the red pandas!
What do you find most compelling about your job?
I find this profession rewarding when a patient achieves their therapeutic goals and is genuinely thankful for helping them "get their life back" and return to their previous level of function. 
Being a physical therapist is also interesting as there is always new evidence being published about therapy treatments. I love learning new tools from other clinicians and sources to provide the best possible care for all patients!
What are some of your Favorites?
Sports Teams: New York Rangers, Utica Hockey, Syracuse Basketball, New York Giants, New York Yankees (and Mets…)
Music: The Killers, Coldplay, Billy Joel
Food: Chicken Riggies and Utica Greens (anything from Utica!)
What are you doing in the Community?
I have been involved in Boy Scouts as a scout and an adult leader. I even earned the rank of Eagle by leading a project that mapped out all of the veterans in a local cemetery so they can be properly honored each Memorial Day.