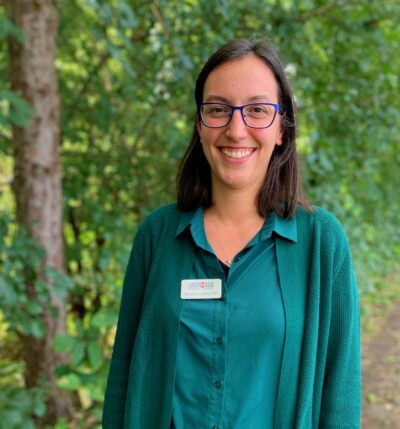 Why did you choose this profession?
My decision to become a PT arose from my desire to help people and a twist of fate from a sports injury. When I was a sophomore in high school, I tore my ACL and both menisci playing soccer. Although it was devastating to miss an entire school year of competitive sports following surgery, my recovery was life changing. While experiencing several set backs during my rehabilitation, it was my physical therapist and two physical therapist assistants who helped me through that difficult time. Ultimately my therapy team inspired me to become a physical therapist and help people recover every day, just as my therapists did for me.
Interests and Hobbies?
When I am not at work, I enjoy spending time with my family and friends, cooking, hiking, biking, and snowboarding. I also love getting the chance to snuggle with my fuzzy cats and reading a good book.
What is your best quality as a professional?
My ability to develop a rapport with patients. I love just talking with patients and getting to know them as an individual. Everyone has a different story to share and I love listening to them! 
What are some of your favorites?
Favorite TV shows: Friends, The Good Place, NCIS
Favorite Athlete: Peyton Manning – I love his sense of humor especially on those Nationwide commercials!
Favorite Food: My grandfather's homemade chicken rice soup – I can eat several bowls 🙂
Did you know?
My husband is my high school sweetheart! We first started dating when we were 16 years old and have been together ever since.  We even went to different undergraduate schools and were long distance for two years while attending graduate school.
What do you find most compelling about your job?
I love how every patient is different.  Each patient comes to physical therapy with their own unique presentation, background, and experiences; I enjoy putting these pieces of the puzzle together and helping them succeed in reaching their goals.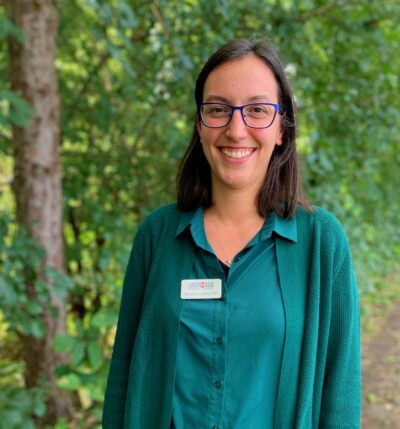 Meet Sarah and her family