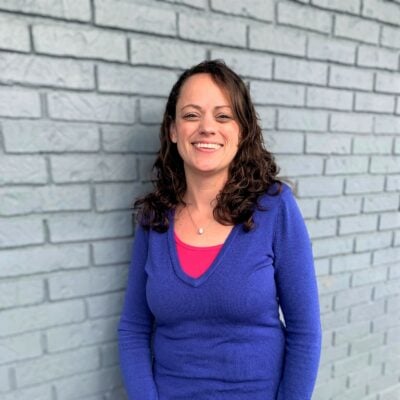 Why did you choose this profession?
Like most PTs, I decided to become a physical therapist because I like helping people. In high school, I always liked biology and science so a career in the medical field seemed like a great idea. As a senior, I did an internship at a PT clinic and that further sealed it for me. Learning how to help others return to what they need and want to do while not being stuck at a desk was right up my alley. I also loved the variety of specialty fields found in physical therapy: pediatrics, geriatrics, orthopedics, neurorehab, hippotherapy, aquatics, ect. – so many options.
Interests and Hobbies?
When I'm not working or taxiing my 3 kiddos (ages 11, 9, and 7 years old) all over to their activities, and cheering on their soccer and basketball games, watching their dance classes, and orchestrating who goes where when.. my true passion is my horses. I've been an avid equestrian since the age of 7 and am part of the Total Chaos Rodeo Drill Team with my Arabian mare, Anisaa. Drill team is a group of riders performing a routine set to music. It's a lot of work and an absolute blast!! In the warmer months, my family and I love to swim, camp, horseback ride, and play outside with Ollie, our border collie. When it gets colder (well, anytime really) I love to read, currently I've been on a historical fiction kick.
What do you find most compelling about your job?
I love outpatient orthopedics for two big reasons.
1. After being a PT for 15 years, 10 in orthopedics, I still love knowing I've done something to help someone else. When we've tried a variety of different approaches and finally find that one that works for that patient to relieve their pain and they get back to functioning, it's such a great feeling.
And 2. I really enjoy getting to know new people. Working in the outpatient field, you meet a lot of new people, and learning what they really want to get back to doing, and helping them on that path is incredibly rewarding.
What are some of your favorites?
My favorite TV show currently is toss-up between Outlander, The Marvelous Mrs. Maisel, and The Good Place. 
Did you know?
I love to bake. My kids like to challenge me with birthday cake ideas like an octopus, a flamingo, and a dragon to name a few.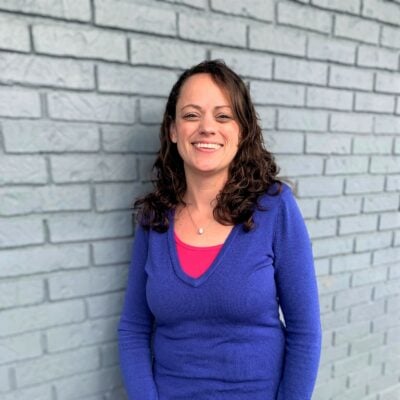 Meet Valerie and her family