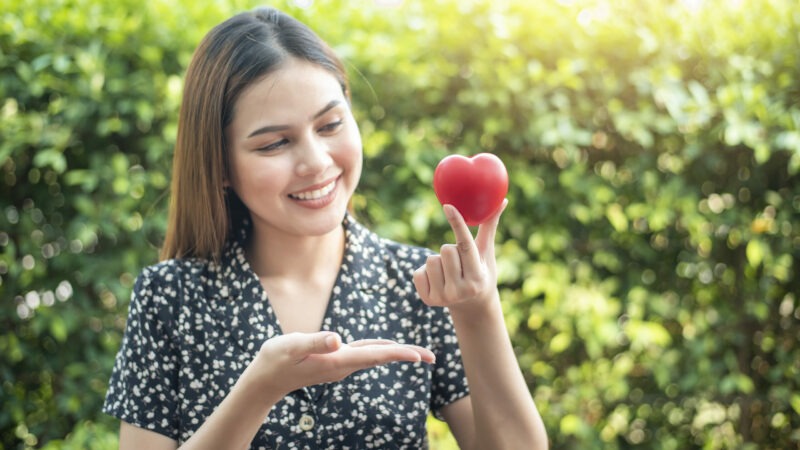 American Heart Month is a good reminder to check in on our cardiovascular health. Whether the heart condition is heart failure, high blood pressure or a prior stroke, guided physical activity can promote improved quality of life and decreased risk of further exacerbation. (1) (2) (3) 
Physical activity is an important part of heart health, regular aerobic and resistance exercises can reduce blood pressure by 5-7 mmHg in individuals with hypertension. (1) For patients with heart failure, decreased physical activity decreases the prognosis, increases the mortality and lowers the 11-month event-free survival rate. (2) 
For patients with most cardiovascular diseases, the American College of Sports Medicine recommends 150 minutes per week of moderate-intensity physical activity, such as brisk walking, or 75 minutes of vigorous-intensity physical activity, such as running. People may have to increase their endurance to meet these recommendations. 
Why are these patients referred to PT?
For heart diseases, physical therapy interventions are generally provided after a diagnosis. 
Physical therapists can also work to treat unrelated conditions in patients who have a history of any of these heart conditions, monitoring appropriately to allow you to return to your desired level of activity without worrying about heart disease holding you back from your goals. 
What to expect from Physical Therapy
Physical therapists can work to promote improved muscle recruitment and decreased pain and neural sensitivity after a stroke (3), improved aerobic conditioning and strength after a heart attack (2), or improved heart health following a diagnosis of high blood pressure (1). 
If you're experiencing pain, weakness, or range of motion limitation that is preventing you from exercising as much as you would like to manage your blood pressure or other heart conditions, physical therapy can work to address the underlying condition and get you back to your desired activities. They can screen for the appropriateness of exercises and are skilled at monitoring symptom changes during an exercise session. 
Physical therapists can work with you to determine the appropriate intensity of aerobic and resistance exercises for you to perform at home. This will allow you to reach your strength and cardiovascular fitness goals. Physical therapists can also teach you how to monitor your own fatigue and strategies for how and when to increase the intensity of your weight lifting or cardiovascular activities. 
If you have specific questions regarding your heart condition and if outpatient physical therapy would be an appropriate course of care, please reach out to us. 
Pescatello LS, MacDonald HV, Lamberti L, Johnson BT. Exercise for Hypertension: A Prescription Update Integrating Existing Recommendations with Emerging Research. Curr Hypertens Rep. 2015 Nov;17(11):87. doi: 10.1007/s11906-015-0600-y. PMID: 26423529; PMCID: PMC4589552.
Shoemaker MJ, Dias KJ, Lefebvre KM, Heick JD, Collins SM,  Physical Therapist Clinical Practice Guideline for the Management of Individuals With Heart Failure. Physical Therapy. 2020 Jan; 100(1): 14–43, https://doi.org/10.1093/ptj/pzz127. 
Winstein CJ, Stein J, Arena R, Bates B, Cherney LR, Cramer SC, Deruyter F, Eng JJ, Fisher B, Harvey RL, Lang CE, MacKay-Lyons M, Ottenbacher KJ, Pugh S, Reeves MJ, Richards LG, Stiers W, Zorowitz RD; on behalf of the American Heart Association Stroke Council, Council on Cardiovascular and Stroke Nursing, Council on Clinical Cardiology, and Council on Quality of Care and Outcomes Research. Guidelines for adult stroke rehabilitation and recovery: a guideline for healthcare professionals from the American Heart Association/American Stroke Association. Stroke. 2016;47:e98–e169. DOI: 10.1161/STR.0000000000000098.
Most people equate having good strength to "six pack abs." The truth is that while it might look good, the six pack is not the same as having a strong core.